Tenebrae Service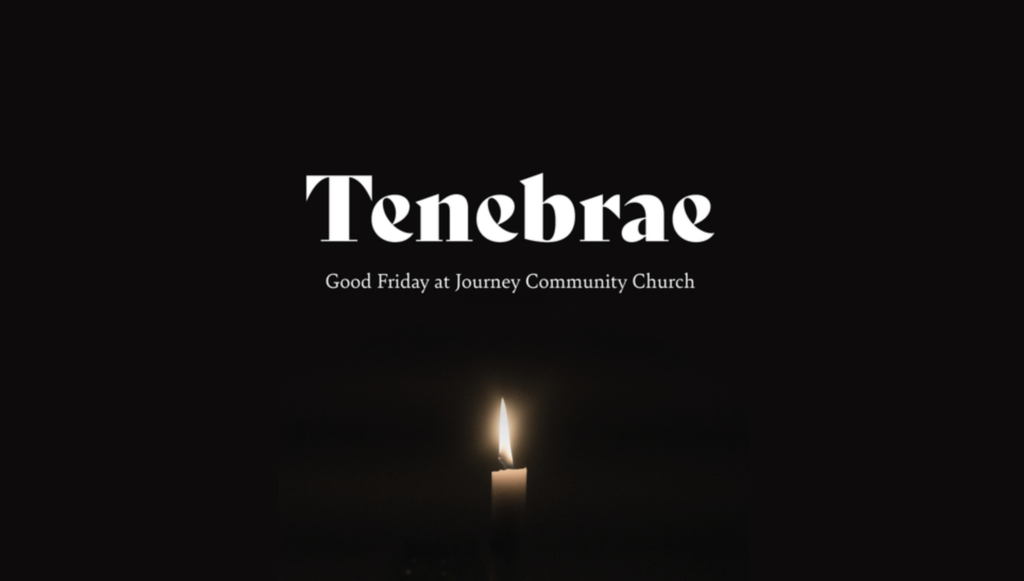 Friday, 7 April 2023

7:30pm - 8:30pm
About
You are invited to 'Tenebrae' a special service on Good Friday as we observe the final part of Holy Week commemorating the sufferings and death of Christ.
This will be a unique service that will bring to life the main characters who played their own part in the final days leading to the crucifixion of Jesus. Be prepared to be submerged in the story through drama, song and spoken word the unfolding of the Tenebrae meaning 'darkness' to the resurrection that served as an emblem of triumph over sin and death.
This should not be missed.


(Please note- there will be words and imagery that are not suitable for a younger audience in the auditorium)

DOORS OPEN 7PM
START 7.30PM


**Please sign up for a ticket for each person joining you** Numbers are limited.